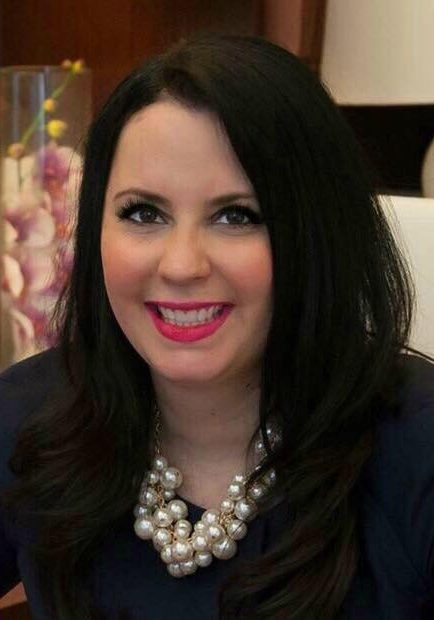 Honors and Awards
Last year, Jennifer was named one of the Top Ten Emerging Women Lawyers by Leading Lawyers.  Jennifer was named a Superlawyer this year, for the fourth consecutive year as well as a Leading Lawyer, in the areas of Personal Injury and Nursing Home Negligence. Due to this honorable selection, Jennifer was again featured as a Top Woman Attorney in Illinois in the Chicago Lawyer magazine. She was also named one of "40 under 40 Attorneys to Watch" by the Chicago Daily Law Bulletin in 2014.
Professional Associations & Memberships
Illinois State Bar Association of Illinois
Jennifer is beginning the second year of her three year term with the ISBA as an assembly member.  This year, she was also appointed to the Illinois State Bar Association's Women & Law Standing Committee by the President of the ISBA, a highly sought after committee.  Jennifer will also act as Chair of this Commitee's Legislation sub-committee. The mission of the ISBA Standing Committee on Women and the Law is to:
- Study and to focus on areas of law uniquely affecting women;
- Assess, design, and implement programs designed to satisfy womens unmet legal needs;
- Study and recommend legislation uniquely affecting women;
- Provide a forum for action relating to women's issues; and,
- Explore ways to encourage women in their involvement in the legal community at all levels.
​Women's Bar Association of Illinois​​
Jennifer has served in countless leadership positions with the Women's Bar Association of Illinois. Most recently, she served as Financial Secretary of the WBAI in the 2016-2017 bar year and Treasurer in both the 2014-2015 and 2015-2016 bar years. In her capacity as a director over the last eight years, Jennifer developed a fresh brand and logo for the WBAI as well as created a new marketing concept for the WBAI's website, publications, and other marketing pieces for which she received a Service Award from the WBAI's President during the 2009-2010 bar year. Jennifer co-chaired the WBAI's Annual Installation Dinner, its largest event, as well as the WBAI's Judicial Reception for several years. She also served as a liaison between the WBAI and the Women's Bar Foundation, an organization that is solely dedicated to raising money for student scholarships. Jennifer also served as a Chair of the WBAI Golf Outing and the WBAI's 100th Year Anniversary Installation Gala in the 2013-2014 bar year.
The John Marshall Law School Alumni Association
Upon graduation from law school, Jennifer was appointed to the JMLS Alumni Association Board of Directors, a board that meets with JMLS' administration once a month to discuss and plan for the future of JMLS. Jennifer has served in many leadership positions within this association.  Most recently, Jennifer served as President of this Association in the 2016-2017 bar year.  The JMLS Alumni Association bestowed upon Jennifer its coveted Service Award for her dedication to the school, its students, and its alumni in the 2010-2011 bar year.
Illinois Trial Lawyers Association
Jennifer is currently a member of ITLA's Women Law Caucus, a group of women who study and focus on areas of law uniquely affecting women as well as assess, design, and implement programs designed to satisfy women's unmet legal needs.
Education
The John Marshall Law School (J.D. 2004)
Elmhurst College (B.A. 2000)
Bar Admissions
Supreme Court of Illinois, November 2004
Northern District of Illinois, January 2005